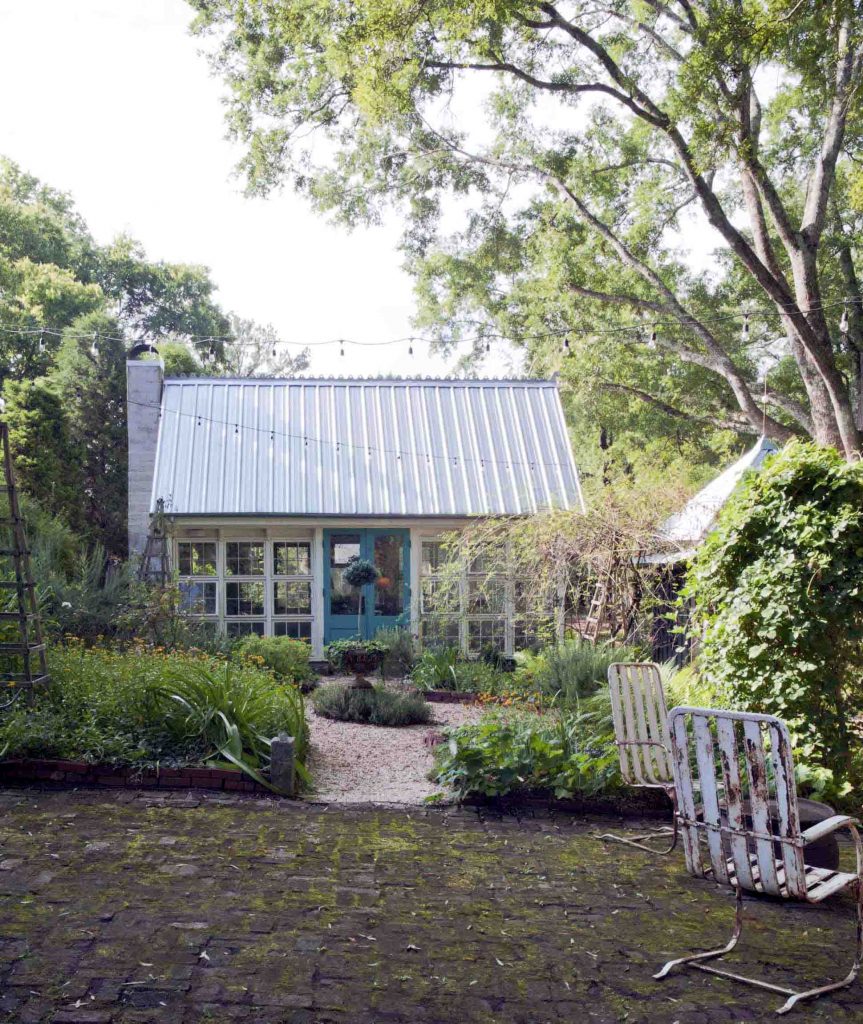 There's something a little magical about gathering near the hearth or around a dining table . . . outdoors. The boundaries between manmade order and nature's unruly chaos are shaved thin. We feel a trifle exposed, which can be titillating, and also more congenial, as we seek the shelter of each other in an open place. It's fun to bring the furniture and accoutrements of indoor living outdoors for a party or, in this case, to furnish a summer house. It feels almost like being a child, "setting the table" on a stump with purloined sterling silver and leaves for plates.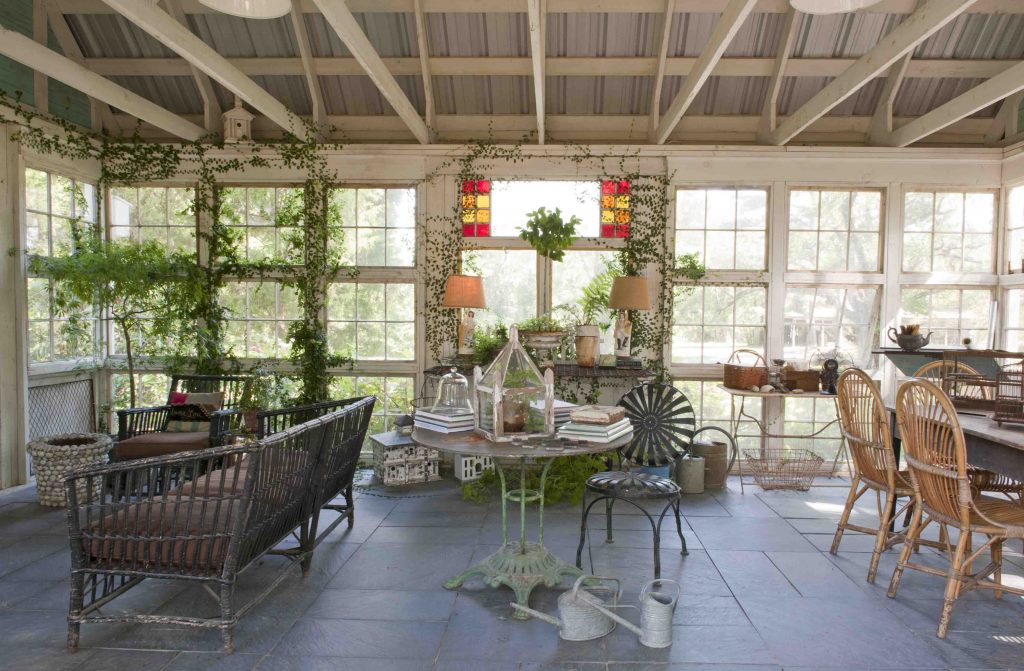 Barbara and Sonny Adkins' summerhouse outside Harpersville, Alabama, featured in the previous blog post, was so popular with readers that I decided to share more images. When you look at the arrangement of furniture, you'll see that it mimics a center hall house, with a round table in the middle of the hall, a living room to the left and a dining room to the right. All the elements of comfortable and stylish entertaining rooms are here, including decorative throw pillows, a well garnished mantel, an occasional table (even it if is occupied by a nest), a fainting couch, knickknacks and bibelots. If you decide to create your own indoors-out domain, the great news is that the Adkins' nearby antique shop, Black Sheep Antiques (#uniqueblacksheep), is stocked with equally charming and unusual objects.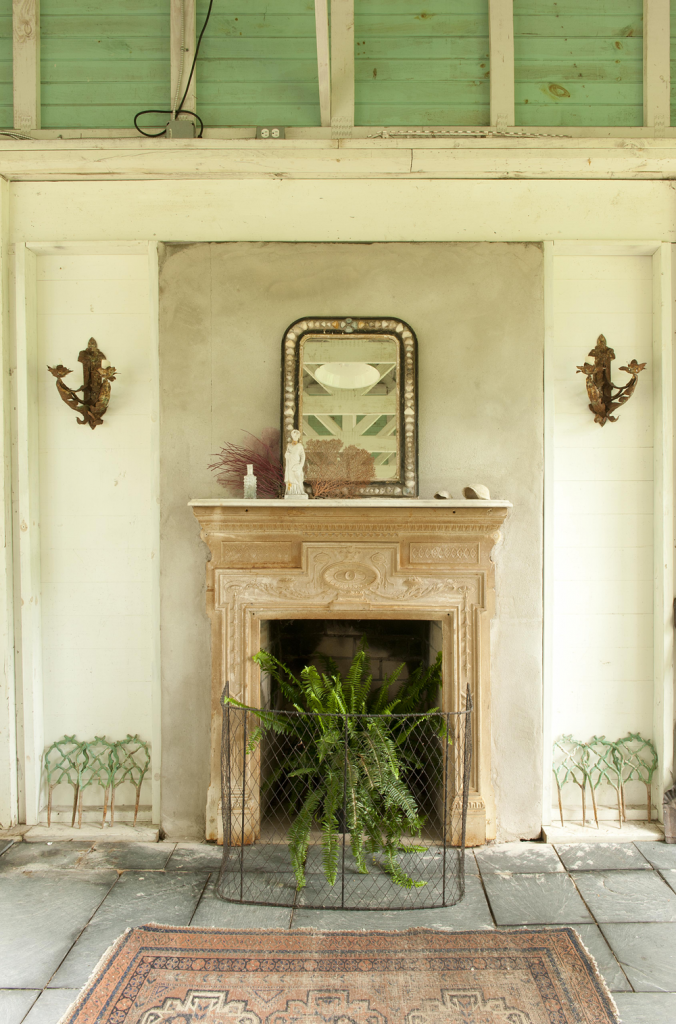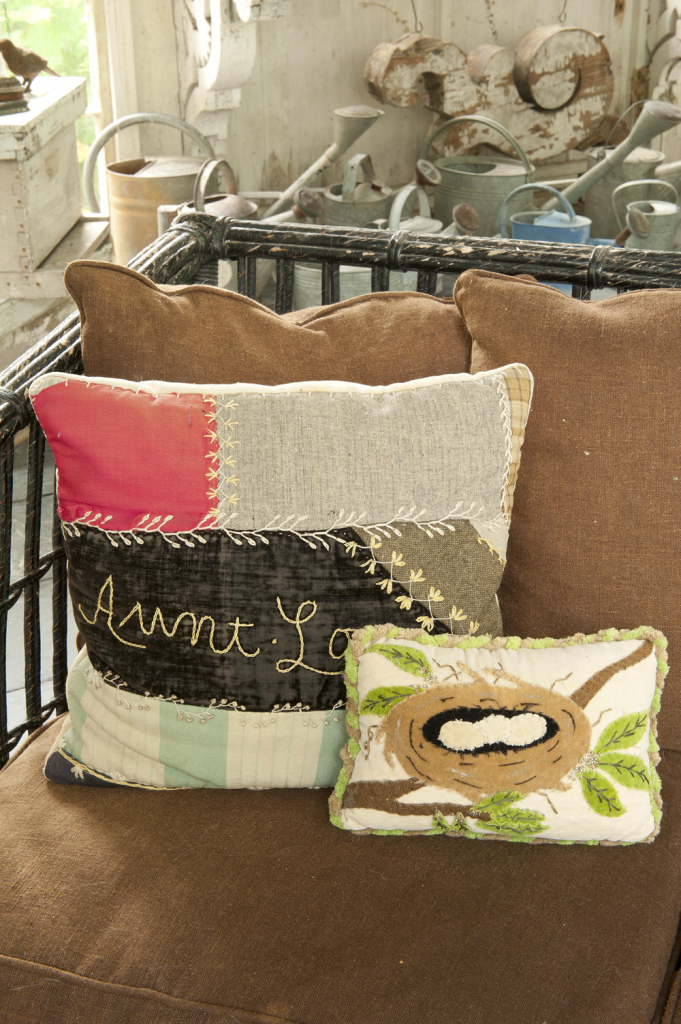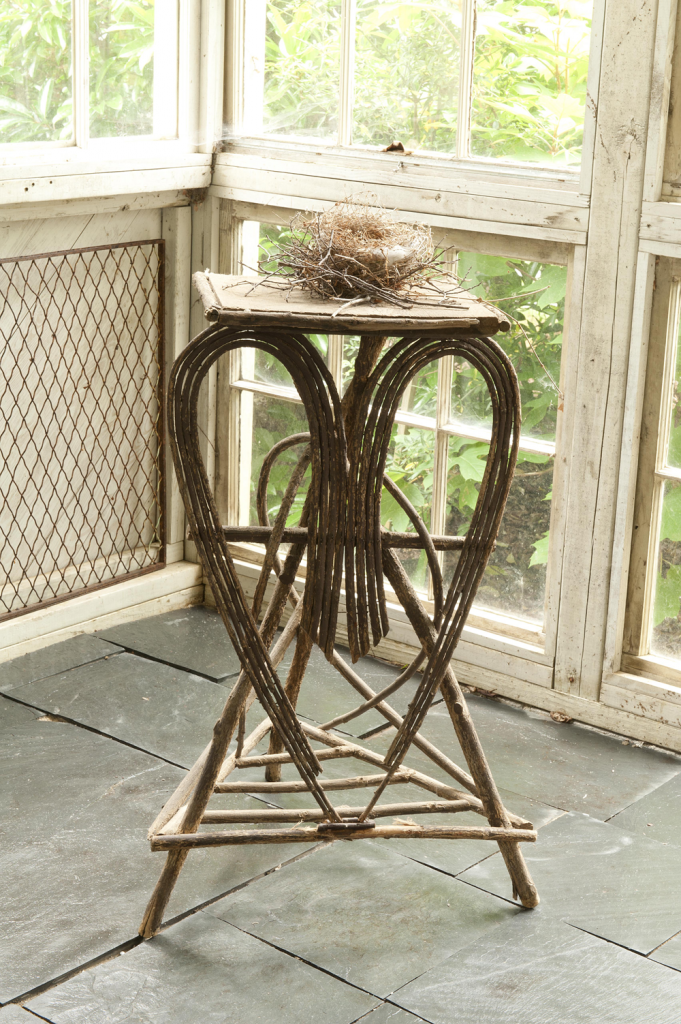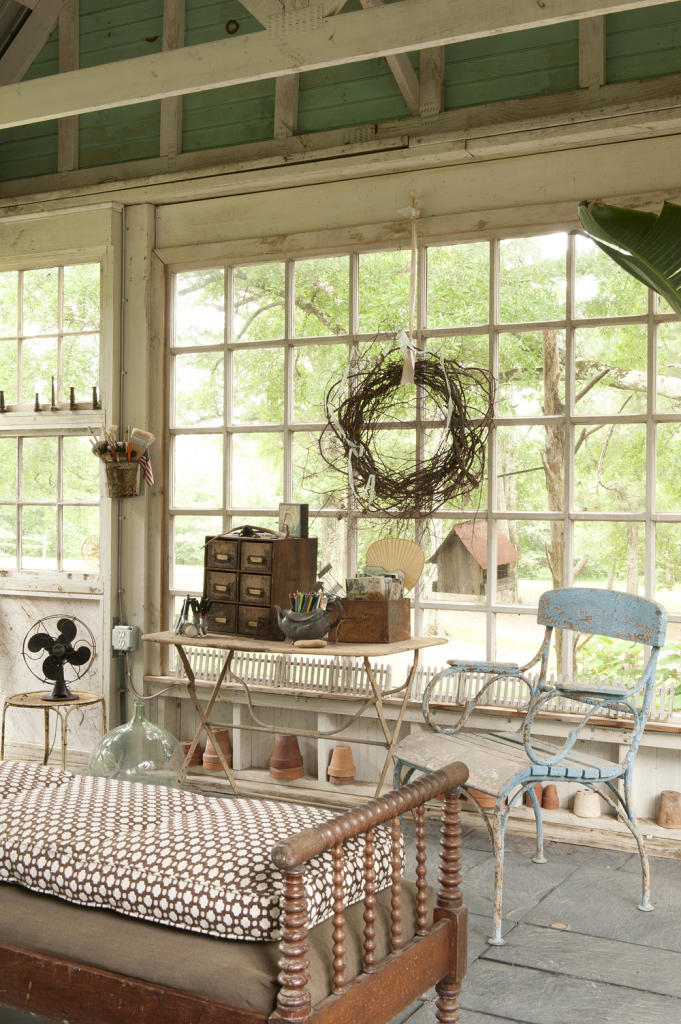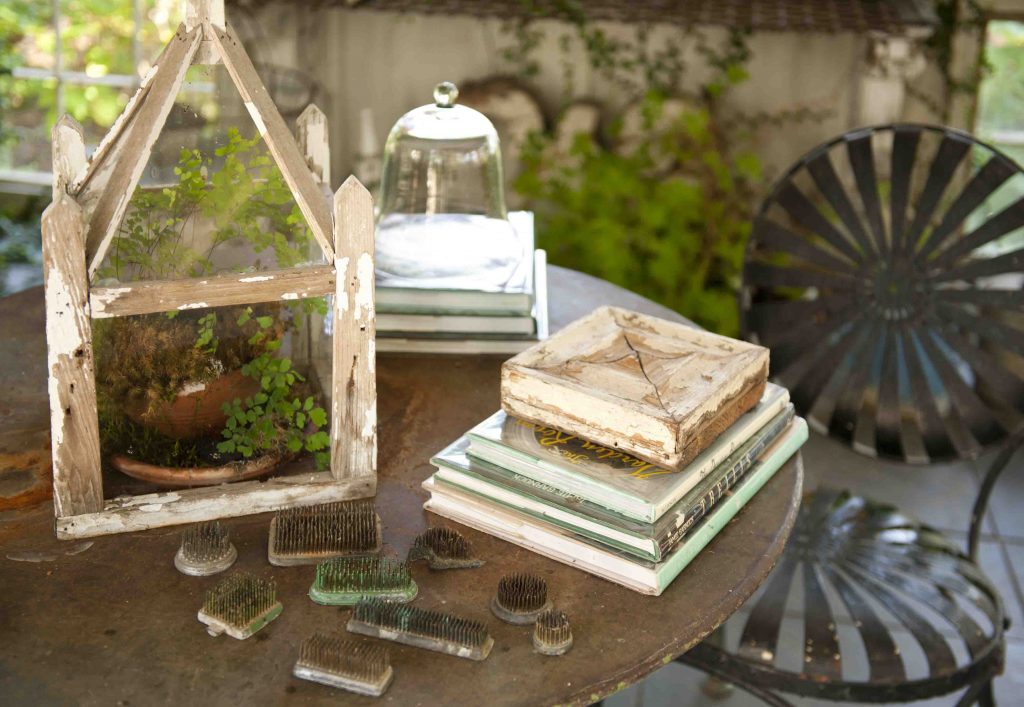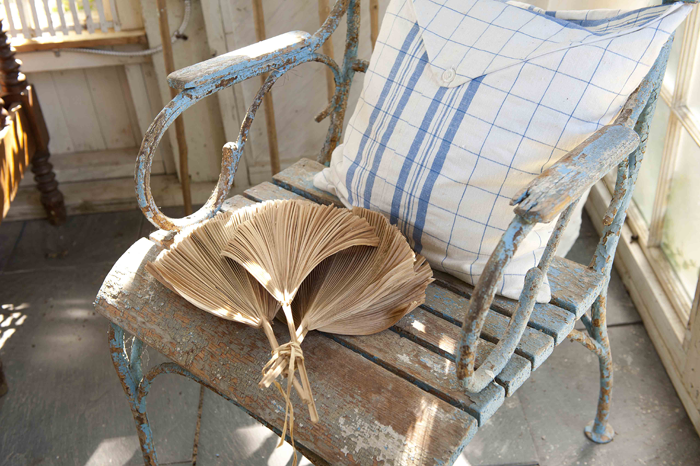 Barbara and Sonny Adkins' house and summerhouse was featured in my book Past Present: Living with Heirlooms and Antiques (The Monacelli Press).